Take a seat on our Patient Panel to help influence blood pressure care.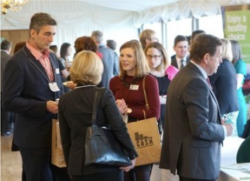 We are setting up a Pressure Panel and if you or a loved one have been diagnosed with high blood pressure we would like to invite you to join in. You are an expert in your own experience, and sharing your perspectives with us can help guide our work influencing blood pressure care in the UK.
The panel will be made up of a small group of people affected by high blood pressure who are willing to share feedback every now and then, for example, by questionnaire every few months.
Topics will include:
Your experience of treatment, such as whether you have enough support from us and your healthcare professionals to manage side effects.
Language, including whether the language we and healthcare professionals use is inclusive and easy to understand.
What you think of the advice we give.
Our campaigns.
Experiences with GPs, pharmacists and other health professionals.
Co-signing letters we send to politicians and decision makers .
It's very important to us that our work and recommendations involve the experience of people living with high blood pressure. We received lots of valuable insights in our Focus on the Future Survey in 2020 and we'd like to make this kind of feedback a central part of our work.
If you would like to join our Pressure Panel, email us on info@bloodpressureuk.org