After high blood pressure put her at risk of a stroke, 33-year-old Nicola is changing her lifestyle to stay healthy for her young son.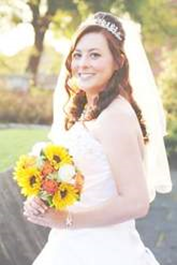 A headache led me to my diagnosis
It was the start of 2015 and I was at home one night when all of a sudden I had a blinding headache and felt what can only be described as an intense amount of pressure in my head.
At first, I thought it was just a headache, but the sensation wouldn't go away, and my husband drove me to North Manchester General Hospital. The doctors ran some tests to see if they could figure out what was causing the pain, including a kidney biopsy to see if my kidneys were involved.
After a few days and many more tests, they realised I had high blood pressure. My doctor had to decide on a course of action and prescribed me some medication to lower it.
As a mum of a young boy, my health is very important to me
When I first heard the diagnosis I was really scared, as I knew it meant I was at high risk of stroke or a heart attack – the hospital had warned me I could have one at any time as my blood pressure was so high. As a mum of a young boy, my health was so important to me.
Now I am on pills to help with the condition but I am still trying to find the right combination that suits my body. I have used the Blood Pressure UK website to read about other changes I can make to my lifestyle to help keep my blood pressure normal, such as more exercise and eating healthily.
I am taking each day as it comes now, but it is scary to think that if this hadn't happened I would never had known about the condition and could have continued for years with high blood pressure. It is so important to go for regular blood pressure check-ups.
Nicola Rothwell, 33, Wardle, Rochdale.
Share your story
Sharing your story lets others know they're not alone, and could help them to live well with high blood pressure.