Welcome March 23
Welcome March 23
From Phil Pyatt, Chief Executive Officer 
Published: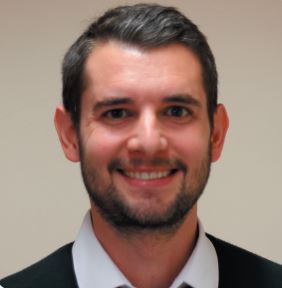 Welcome to the March edition of E-Positive Pressure, the first of four E-newsletters that we'll be sending you this year.
We made the tough decision that the Winter 22 edition of the printed Positive Pressure magazine would be our last. The cost of producing the magazine had become unsustainable, and we need our funding to stretch as far as possible so we can reach more of the 16 million people and the one in three in the UK with high blood pressure who are unaware and continue providing advice to our members and those with high blood pressure. We've now transitioned to this – much more cost-effective – e-newsletter.
We're already a couple of months into 2023, and the year is flying by. As a small charity with just three members of staff, we are continuing to punch above our weight with exciting plans for our flagship Know Your Numbers! Week in September. This has continued to grow since the end of the pandemic, and we are excited to see how much activity takes place this year.
But before that, this May is World Hypertension Day, which aims to raise awareness of high blood pressure and how we can all take steps to help keep our blood pressure under control.
We'd also like to welcome Louise Karmali, who started in January this year and has settled nicely into her role as Office and Membership Administrator, and Morven Lean, our newest trustee, who you'll meet later in the newsletter.
As always, we're grateful for the generosity of our members, those who pay our annual subscription fee and fundraise on behalf of the charity. We are also hugely thankful to the charitable trusts,
foundations and corporates that offer support, without which, we wouldn't be able to reach the thousands of people that we do, helping to spread awareness and save lives.
I hope you enjoy this Spring issue and seeing all the great work that's taking place on hypertension.
Thank you all once again – and together, we will beat high blood pressure.