Stay on top of your blood pressure medicines with LloydsDirect
See how switching to online prescriptions can save you time and effort, so you can focus on leading a healthy lifestyle
Published: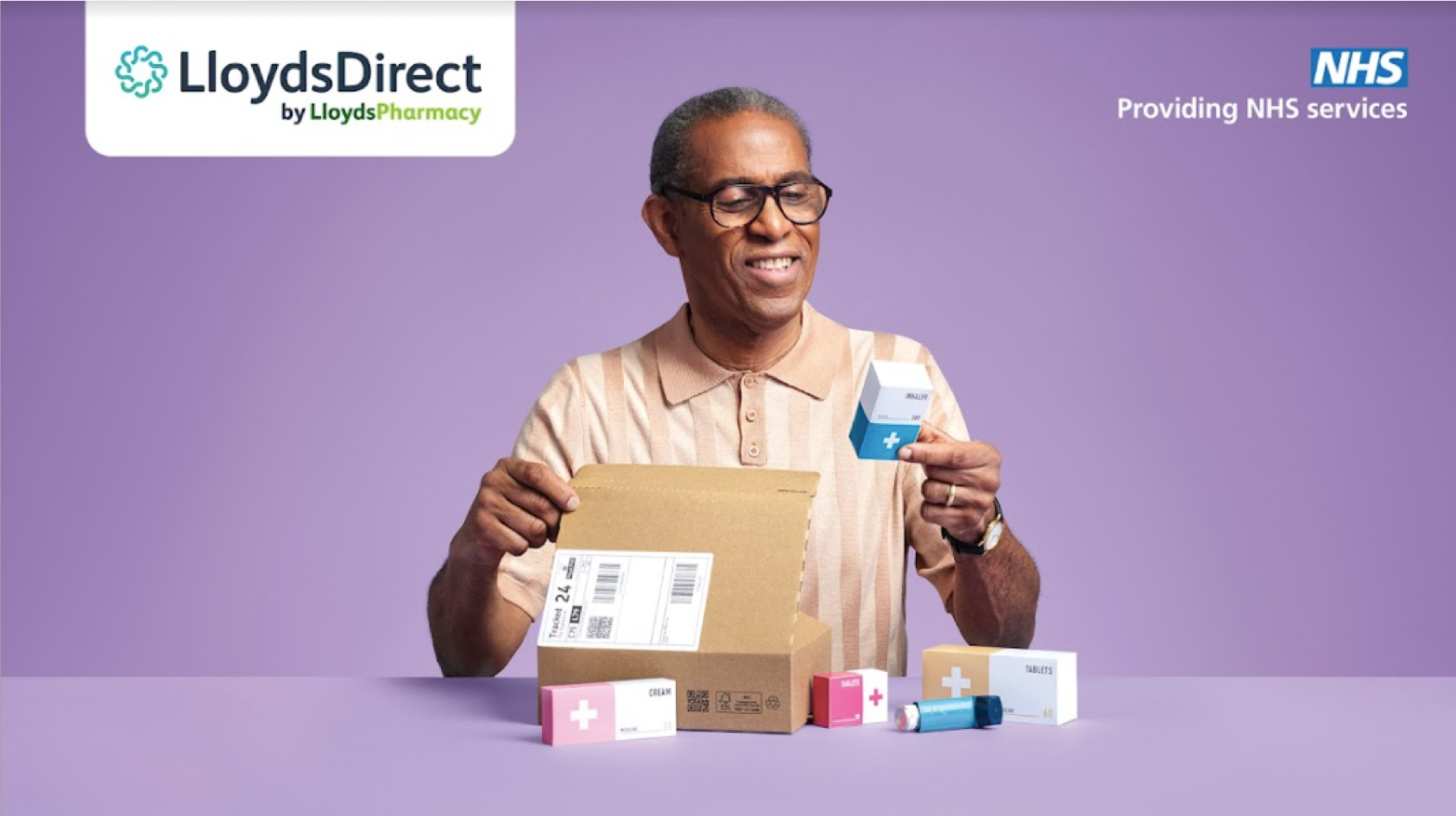 We've partnered with LloydsDirect to help you manage your medicines the hassle-free way. Read on to see how switching to online prescriptions can save you time and effort, so you can focus on leading a healthy lifestyle.
Repeat prescriptions made simple
As taking your medicines is a key part of keeping your blood pressure under control, prescriptions can be a source of stress. LloydsDirect can make your life easier by helping you with all things NHS repeat prescriptions. Part of the LloydsPharmacy family, LloydsDirect is an online prescription service which you can use on your laptop, tablet or smartphone. From easy online ordering to free delivery and handy reminders, LloydsDirect simplifies every step of managing your medicines. Best of all, it's free to use and doesn't cost the NHS anything extra either.
Fuss-free ordering and free delivery
The way it works is very simple. First, you need to sign up on the LloydsDirect website or download the app. To use the service, you'll need to be registered with a GP surgery in England. Once you've signed up, you'll be able to place a prescription order. You can order medicine for yourself or your loved ones, such as children or dependents. Your GP has to approve every order, so you don't have to worry about making a mistake. You can then choose between free delivery by Royal Mail or collection at your local LloydsPharmacy. The delivery option is even suitable for temperature-sensitive medicines, such as insulin.
Reminders to take and order your medicines
LloydsDirect can help you skip the stress of keeping up with your prescriptions. You can set reminders to take multiple medicines and turn them on and off according to your needs. You also get reminders to order your next prescription 10 days before you're due to run out. This ensures your medicines arrive with time to spare.
If you need to take blood pressure medication for a long time, dose and order reminders are great tools for sticking to your schedule. As Declan Lismore, Superintendent Pharmacist at LloydsDirect said: "Poor adherence to blood pressure medication leads to complications which can have a massive effect on people's quality of life. At LloydsDirect, we want to make taking medicines easier to improve health outcomes for our patients." In fact, helping people take their medicines as prescribed is one of the very reasons the service was created. A 2018 survey even showed that using LloydsDirect can have a positive impact on medicine adherence (taking medicines as prescribed).
A service you can trust
Over half a million people already trust LloydsDirect with their NHS prescriptions. Many of them are on blood pressure medication, which is one of LloydsDirect's most dispensed medicine types. As for what people think about LloydsDirect, the service has an 'Excellent' rating on Trustpilot, with an average score of 4.6 stars.
To sign up, head over to www.lloydsdirect.co.uk or download the app from the App Store or Google Play.