More flavour, less salt
Get cooking the healthy way for this year's Salt Awareness Week
Published: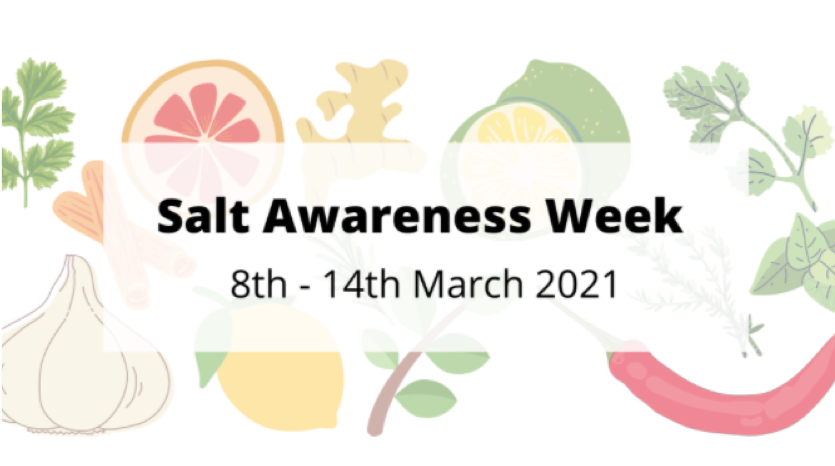 While we're all spending more time at home, now's the perfect time to cook from scratch and learn some new healthy recipes and flavours. This Salt Awareness Week, celebrate home cooking with the meals you grew up with and the recipes you've tried and loved, all with More Flavour, Less Salt!
Salt Awareness Week will take place 8 - 14 March 2021 and the theme is 'More Flavour, Less Salt'!
Salt Awareness Week is the annual campaign that puts the spotlight on salt. This year's theme focusses on how you can cook at home to reduce the salt but keep the flavour. The campaign is led by Action on Salt who are raising awareness of the dangers of too much salt and calling on the food industry to add less salt to our food.
Too much salt raises blood pressure, leading to diseases such as heart disease and stroke. It has other effects on the body too, such as leading to osteoporosis and kidney disease.
This year, Action on Salt are encouraging the nation to get to know more about the salt in our diets – where it comes from, how it damages your health, whether you're eating more than the recommended 6g a day, plus some simple and practical tips to cut back.
5 tips for cutting down on salt in your cooking
It may seem as though the only way to add flavour to home-cooked meals is with a big pinch of salt, but there are so many ways to pack your food with a flavoursome punch.
1. Get creative. Use herbs, spices and garlic generously to add flavour to your food.
2. Get App Savvy. Check food labels before you buy and chose less salty options. The FoodSwitch app can help with that. Simply scan the label to find out the salt content and be guided to lower salt alternatives.
3. Be Frugal. Use salty ingredients sparingly and add less (or none at all) if they're suggested in a recipe. For example, use half a stock cube instead of a whole one, or less soy sauce in a stir fry.
4. Kick old Habits. Most of the time, we add salt out of habit. Take salt and salty sauces off the table to avoid temptation.
5. Have patience. Your food may taste a little bland when you first cut back on salt, but this only last a few weeks. With time your taste buds will adapt
Remember, all salt is salt, even the posh sea, rock and pink salts. But there are low-sodium alternatives for those who need a little more time to adjust to a less salty taste.
Get involved
Find resources and ways to get involved. Share your successes and challenges online, write to your MP and local businesses, and download healthy living resources.

Learn more
• Find out more about this year's Salt Awareness Week
• Find more tips for cutting down on salt