Meet the experts: Dr Shahed Ahmed
Dr Shahed Ahmad is National Clinical Director for Cardiovascular Disease Prevention at NHS England and NHS Improvement. He talks to us about how he's working to tackle high blood pressure and save as many lives as possible.
Published: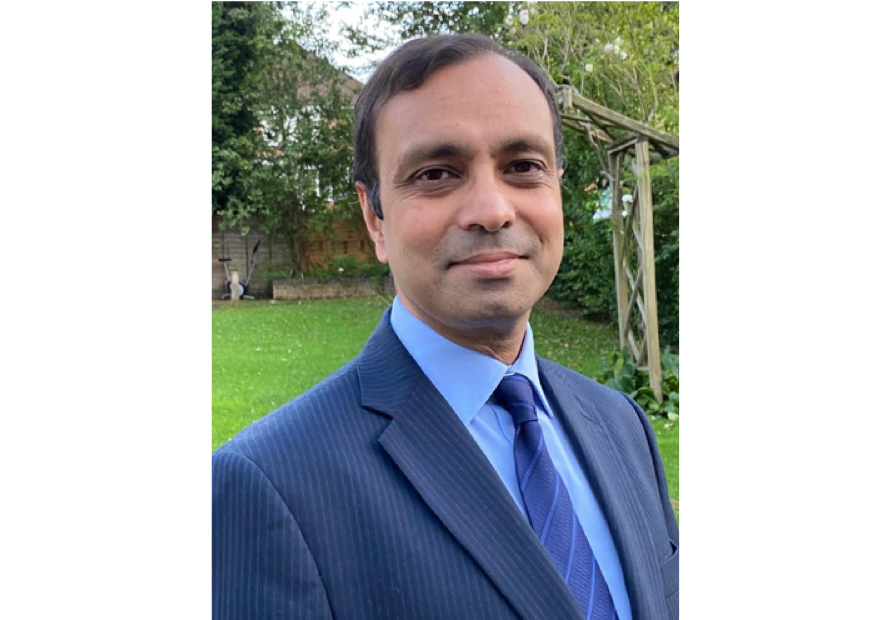 Q How has your career led you to NHS England and NHS Improvement?
I'm a doctor by background and I chose to go into public health because I feel that's where you can save the most lives and make the biggest difference with regards to health inequalities. I discovered that working in cardiovascular disease (CVD) was probably the best and fastest way to reduce inequalities, and at NHS England and NHS Improvement, my two roles as National Clinical Director and a Medical Director in the South East provide an excellent opportunity to really implement programmes to do that.
Q What do your NHS England roles involve?
As a Medical Director in the South East, I am the responsible officer for just over 3,000 GPs, and primary care is the bedrock of CVD risk factor management. As National Clinical Director for Cardiovascular Disease Prevention, our focus is on the detection and management of what we call the "A-B-C" of CVD Prevention; atrial fibrillation, blood pressure and cholesterol.
Q You're very vocal on blood pressure – why is this an important focus for you?
Pre-pandemic, calculations showed the way we could prevent the greatest number of strokes, heart attacks and cases of dementia was through blood pressure control. Blood pressure control has taken a hit during the pandemic and we want to recover that.
Q What are your targets for preventing CVD?
In our NHS Long Term Plan, we have an ambition to prevent 150,000 strokes, heart attacks and cases of dementia by 2029. For blood pressure, our targets are to reach 80% detection and 80% control – so 80% of those with high blood pressure will be diagnosed, and 80% of those will have it under control.
Q How are you working to prevent CVD?
We have a four-pronged approach:
One is with data. We've got some excellent sources of data in OHID (Office for Health Improvement and Disparities, which used to be Public Health England) and in the CVD Prevent data and improvement tool.
Two is strengthening leadership. We've been supporting Integrated Care Systems (ICSs) to strengthen their leadership on CVD prevention, I run a national clinical leadership group, and we run a webinar series for clinical and managerial leaders.
Three is supporting primary care. With the bloodpressure@home programme we distributed 220,000 blood pressure monitors to CCGs to give to their patients via GPs. We've also been encouraging blood pressure checks at vaccination centres, and through our community pharmacy blood pressure service, thousands of high street pharmacies are offering free blood pressure checks to over 40s.
Four is public education, getting the message out about why it's important to Know Your Numbers. We supported May Measurement Month and will support Know Your Numbers Week this September.
Q How is CVD Prevent helping?
CVD Prevent does a number of things. It highlights inequalities and helps teams to identify where they need to prioritise their interventions. It also includes an interactive data and improvement tool that allows professionals from GP practices, ICSs or at regional level to actually look at and analyse data from their own area. It's very important because if you want to do quality improvement, knowing your data is the first step and CVD Prevent allows that.
Q What are Integrated Care Systems (ICSs) and how they can help regionally with blood pressure checks and awareness?
Integrated Care Systems bring together all the major stakeholders in health, wellbeing and social care. The number one thing they can do is understand the importance of blood pressure, then which interventions are effective and deploy them within their own ICS. This means supporting primary care professionals to focus on blood pressure as wells as working with the voluntary and charity sectors to promote blood pressure checks.
One of the main things ICSs want to do is prevent strokes. Firstly, because it's the right thing to do, but also because by preventing strokes they can take the pressure off social care and hospitals. I'm seeing ICS chief executives taking a very strong personal interest because they think it's so important, which is fantastic to see.
Q How can BPUK and NHS England support each other?
BPUK has fantastic resources in multiple languages. We really want to encourage people to use them, so we always signpost to these. We want to encourage health literacy – understanding what the numbers mean and how people can control their own blood pressure, either through lifestyle measures or medicines if necessary.
Blood Pressure UK can support us by getting the message out to people, as we have a shared message: It's really important to control your blood pressure as it reduces your risk of heart attack, stroke and dementia. Getting your blood pressure checked is really easy. You can get it checked in pharmacies, at your GP surgery or get a blood pressure monitor to use at home.