Measure. Modify. Manage.
Join us for Know Your Numbers! Week 2022
Published: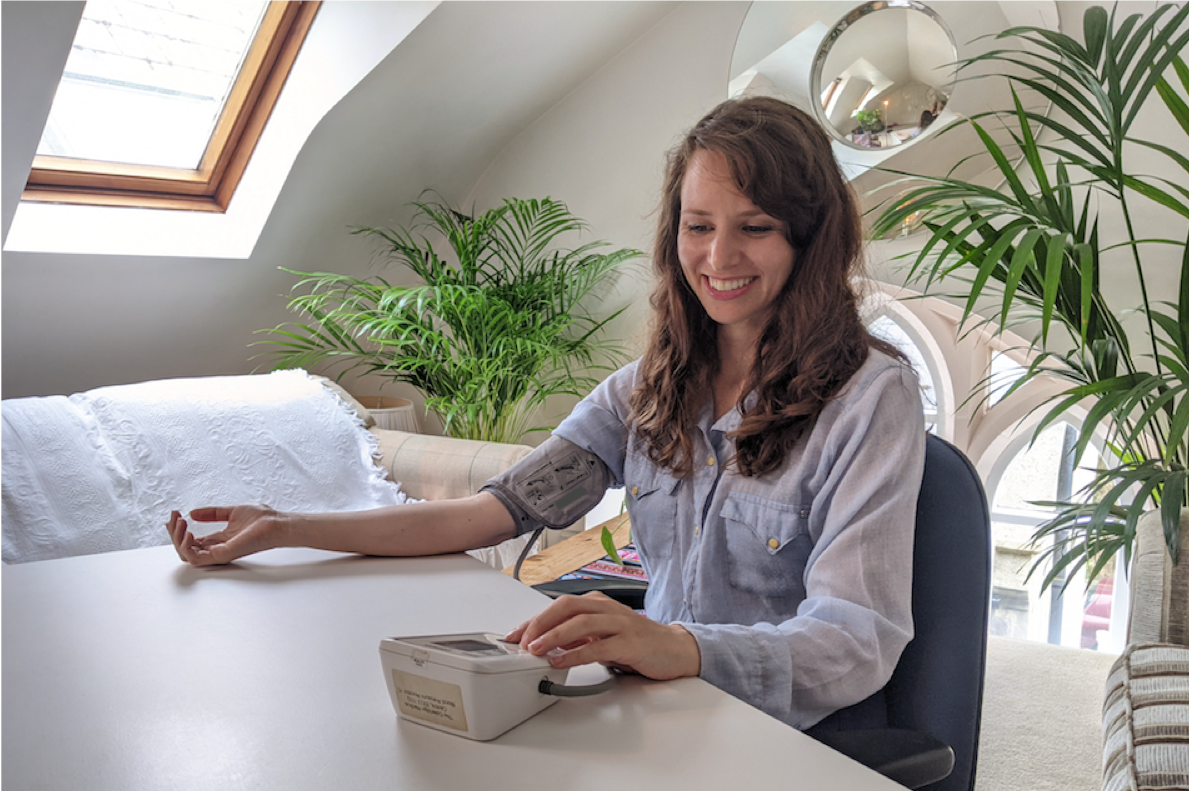 We're gearing up to get the Nation checking their blood pressure and we'd love for you to take part.
Know Your Numbers! Week will take place from 5-11 September. We're keeping the focus on home monitoring this year as it's the easiest way to find out your blood pressure numbers, especially given the current pressures on the healthcare system.
Our theme for 2022 is: Measure. Modify. Manage.
Measure your blood pressure to see if it's under control.
Modify your lifestyle if necessary.
Manage your blood pressure and your health to beat 'the silent killer'.
And we're asking you to take the 'Measure it' challenge or encourage your friends, family, neighbours and colleagues to take the challenge and measure their blood pressure.
Now's the perfect time to register to take part, and there are two main ways you can get involved:
Become a Patient Ambassador. This role is for the general public, patients and our members. You can help us spread the word among your communities about why it's essential to Know Your Numbers! like you know your height and weight.
Become a Pressure Partner. This role is for pharmacies, gyms, leisure centres, hospitals, GP surgeries, care centres, Local authorities, libraries and employers. You can help us promote home monitoring to your patients and teams and offer guidance and support to those who need it.
Getting a blood pressure check is the first step to preventing heart attacks and strokes. High blood pressure is a major cause of these diseases but usually has no symptoms until it's too late. Knowing your numbers means you can start making healthy lifestyle changes or start taking medicines if you need them to bring your blood pressure down to a healthy level. So it's time to get involved and take the 'Measure it' challenge.
Find out more and register today.
Registrations will close at the end of August.


New for 2022 – the blood pressure roadshow
We're working in part association with an organisation called Kinetik Wellbeing this year. We're excited to announce that they will be hosting a van that will drive to five locations across England to give blood pressure checks to those who might not measure their blood pressure at home. Its last stop will be Westfield in Stratford, London, from Friday 9 to Sun 11 September where the press will help us get the message out on a national scale.
Here is a list of locations and venues that the van will be driving to during Know Your Numbers! Week along with the time at each location. Please spread the message and pop along if you are local or will be in the area at the time, and are not able to measure your blood pressure at home.
| Date | City | Location | Time |
| --- | --- | --- | --- |
| Mon 5th | Leeds | Dortmund Square | 10am-6pm |
| Tue 6th | Manchester | Market Street | 10am-6pm |
| Wed 7th | Liverpool | Royal Albert Dock | 10am-6pm |
| Thu 8th | Birmingham | High Street Area B | 10am-6pm |
| Fri 9th | Westfield Stratford London | Chestnut Plaza | 10am-9pm |
| Sat 10th | Westfield Stratford London | Chestnut Plaza | 9am-9pm |
| Sun 11th | Westfield Stratford London | Chestnut Plaza | 12am-8pm |
See how you can take part in Know Your Numbers! Week 2022