Funds for Blood Pressure UK
Fundraising is the cornerstone of any successful charity, and Blood Pressure UK is no exception. There are tonnes of ways to get involved and help us save lives in a way that fits around your lifestyle, time commitment and hobbies.
Published: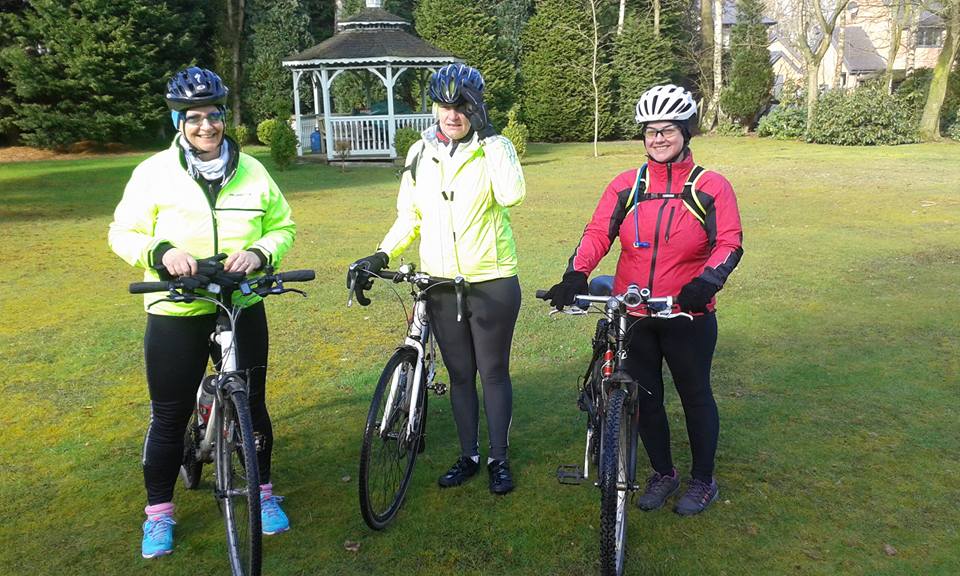 Fundraising is the cornerstone of any successful charity, and Blood Pressure UK is no exception
There are many ways you can help us save lives, from simple donations to fundraisers like coffee mornings, marathons or trekking challenges.
Set yourself a challenge¸ get fit, have fun and support our life-saving work
Kickstart a healthier lifestyle with a sponsored walk, swim or stop-smoking drive. If you're feeling adventurous, what about a sponsored bungie jump or sky dive? The sky's the limit.
Back in October 2022, Colin and Kate ran the London Marathon for Blood Pressure UK, and raised an impressive £2,500.
"It's really rewarding to do something like this. You've got yourself fitter and healthier and you feel better for it. I would encourage people to take on challenges. Plan it out. Don't get injured. Build up slowly.
"Thank you to Blood Pressure UK. It was because of you I had this opportunity and it's been fantastic. Really special. And also to all the people who sponsored us for the race. The donations are going to a worthy charity who are making great strides in promoting good health awareness for the nation."
You can set up a sponsorship page online. Visit www.justgiving.com or Enthuse and nominate Blood Pressure UK as your chosen charity. You can make it a group or team event, too. An afternoon hike with friends can be a lovely way to pass a Sunday, and a small participation fee with snacks for sale can help in your fundraising.
Organise an event
By organising a fundraising event, you can have fun, catch up with friends and help thousands of people with high blood pressure. And organising an event can be easier than it sounds.
You could organise a group activity, or, if you belong to a club or association, you could organise a dinner dance, auction or tournament. You could plan a barn dance or garden open day, or keep it simple with a coffee morning or car boot sale.
You could also celebrate a special occasion, such as a birthday or anniversary, in aid of our work and invite donations instead of gifts.
We can provide balloons, posters, online fundraising services, badges and leaflets about high blood pressure. We're also here to offer advice and support you while you organise your event and we can help you promote it through the local media and online.
We're here to help you with ideas and resources, and support you every step of the way. For information and ideas, visit our website, or contact our fundraising team at info@bloodpressureuk.org
Hemini Bharadia, Blood Pressure UK's Marketing Manager, said: "Every pound raised goes a long way to helping Blood Pressure UK reach more people. And the more people we can reach, the better we can spread helpful advice and support for those with, or at risk of, high blood pressure."